EATOLOGY Paris, a French biotech company, offers high-precision nutritional plans designed by multi-starred chefs and combines pleasure with the health benefits of an optimised diet. TMIC® joins the Eatology

programmes to combine the effects of optimal nutrition and targeted supplementation.
At the main ingredient company, we have believed from day one that our contribution through the formulations ω, while decisive, is only part of the answer to the challenges we face every day. Nutrition is one of the most effective tools in the quest for well-being. The unique approach of EATOLOGY reconciles in an all-in-one concept fresh, tasty, meticulously dosed products, essentially organic and from short circuits, delivered to your home every day. 
On the other side of the world, two Frenchmen invented a nutritional concept that did not exist before. 
Eatology was born in Honk Kong following the observation by French expatriates that there was no catering or delivery service compatible with the desire to maintain a healthy lifestyle. Faced with demanding and time-consuming jobs, the founders of what was to become Eatology wanted to combine a diet that met long-term health criteria with authentic pleasure nourished by diversity and French gastronomic know-how.
470 calories
Perfect eggs with honey-nut Skyr 18% carbohydrates 24% protein 58% fat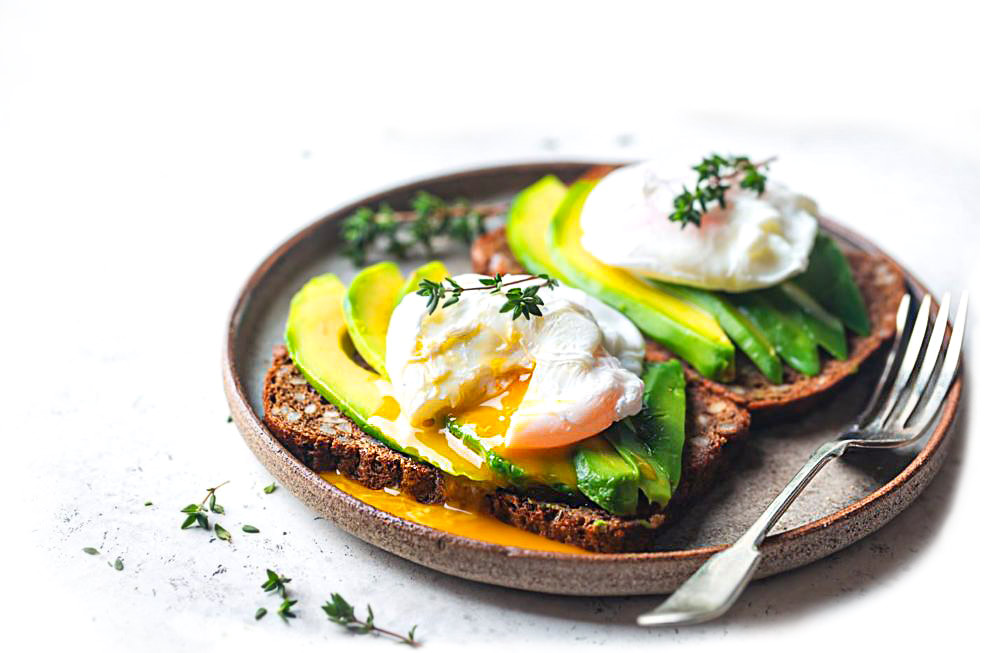 Highly precise management of the balance between the various protein, carbohydrate and fat intakes

. 
Through four nutritional plans, Wellness, Vegetarian, Keto and Low-Carbs, Eatology skillfully targets different needs and objectives with the common goal of preserving an exciting experience. The results obtained are long-lasting, unlike diets that lead to rapid weight loss but which are difficult or impossible to maintain. 
Nutritional qualities, origin, taste. 
Advanced understanding of physiological interactions and improved nutrition.

Its unique know-how makes EATOLOGY a true biotech whose advanced understanding of physiological interactions and improved nutrition produce not only spectacular but lasting results. This is evidenced by the fact that the largest proportion of Eatology users are regular or permanent customers. This sophisticated cuisine, full of intelligence and creativity, shows us once and for all that the joy of eating and the desire to feel good about oneself go hand in hand.